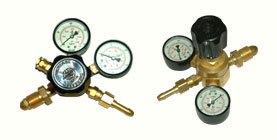 Gas Regulators
Paarth Pressure Regulators are precisely designed for use in gas systems to reduce the pressure from a high pressure source to a safe working pressure.
Paarth Pressure Regulators are...
read more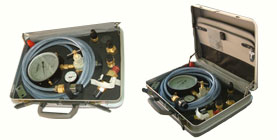 Gas Filling Device
Paarth Gas Filling and Transfer Device is designed to fill or transfer a gas from one source of high pressure content to other source of low pressure content.
The process of gas filling or gas transfer is made very...
read more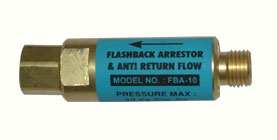 Flashback Arrestors
Flashback may occur on any flammable gas whether used in cutting, welding, heating, firing, soldering, melting or used for any purpose in any application. The flammable gas may return back quickly and reach the source or tank...
read more